Tournaire Group's Packaging  Division is ISO 9001 certified. It uses high-performance computer systems for rapid processing of client demands, non-conformities and possible improvements.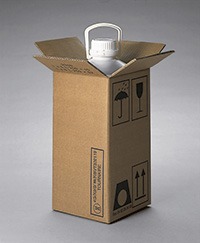 The Packaging Division does everything possible to satisfy client expectations with respect to standards applicable to their activities such as Good Manufacturing Practices (GMP) Pharmaceutical, HACCP, AIB, etc.:
by ensuring traceability at the level of an item, a palette or an OF according to product lines;
by always bearing in mind the prevention of crossover contamination, both at design and production level
thanks to a robust product change management system.