Rectification units & Perfumery equipment
Tournaire's Equipment Division designs batch and continuous rectification units at atmospheric pressure or under vacuum down to 0.5 mbar absolute, for fine chemicals, pharmaceuticals, food processing, perfumery, and effluent and solvent processing.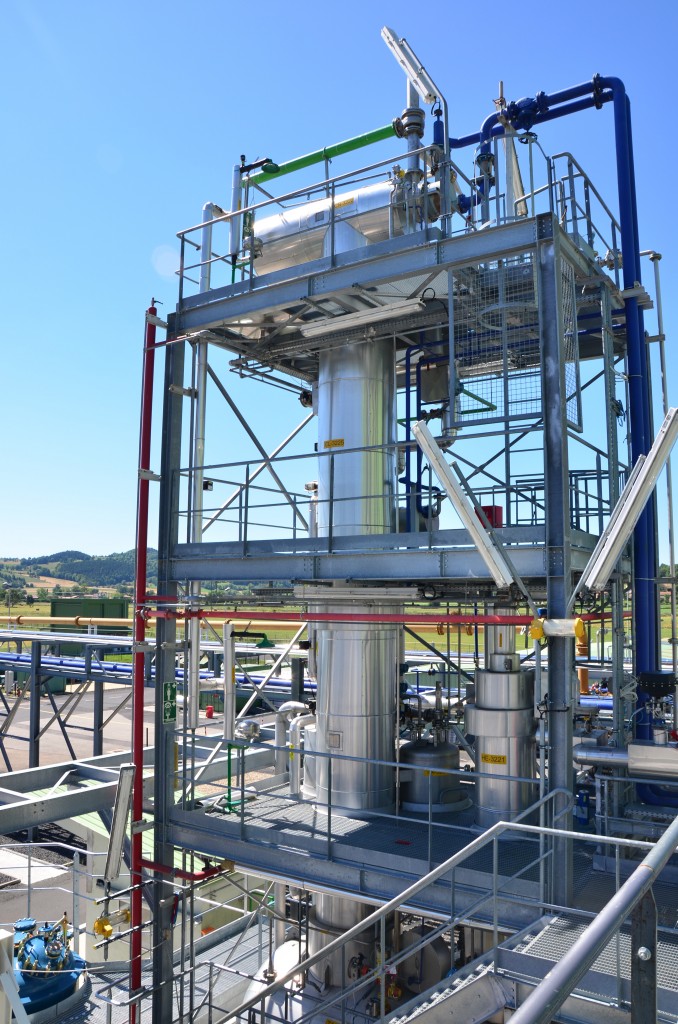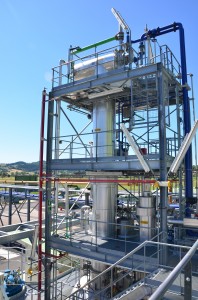 Efficiency ranges from 5 to 120 theoretical plates, and capacity from 10 to 12,000 liters with column diameters of 100 to 1,200 mm.
Efficiency varies between 5 and 40 theoretical plates per meter depending on column diameter and the type of packing.
Three types of heating system are available:
Steam under pressure
Hot oil
Electric heating.
The constituent parts of the units (packing, vapor/liquid separator, condenser, trap) are designed to obtain a minimal pressure drop between the boiler and the column head.
This low pressure drop enables boiler temperature to be limited.
Distillation pressure is adapted to the heat sensitivity of the product. In this case heating is ensured by a falling film evaporator, thereby limiting the time of contact of the product with the heating surface.
For products that crystallize the heat exchangers, pipes and pumps are equipped with double jackets heated by steam, hot water or hot oil.
Depending on the pressure required at the column head, the vacuum unit comprises one to four stages:
water ring pump
air ejector
one or two roots.
The water ring pump is equipped with a total recycling system to avoid any pollutant effluent.
Precise adjustment of pressure, vapor load and reflux rate is necessary to obtain maximum column efficiency.
Processes are totally automated to ensure safety and consistency.
Units are designed to work in explosive atmospheres.
 Before shipping and installation on client premises a complete series of tests is performed in our laboratories to guarantee correct start-up and performance of the equipment.
More information? An appointment ?  Click here