Extraction equipment – Raw materials
Tournaire has developed a range of stationary or stirred batch extractors for the processing of an extremely varied range of raw materials: from the most fragile flowers to bulk or crushed materials, for the perfume industry, pharmaceuticals or the food processing sector:
Stationary extractors for flowers and bulk raw materials of vegetable origin.
Floating filter extractors (type FFE) for powders, gums and resins.
Filtrating bottom extractors (type EF2) for powders.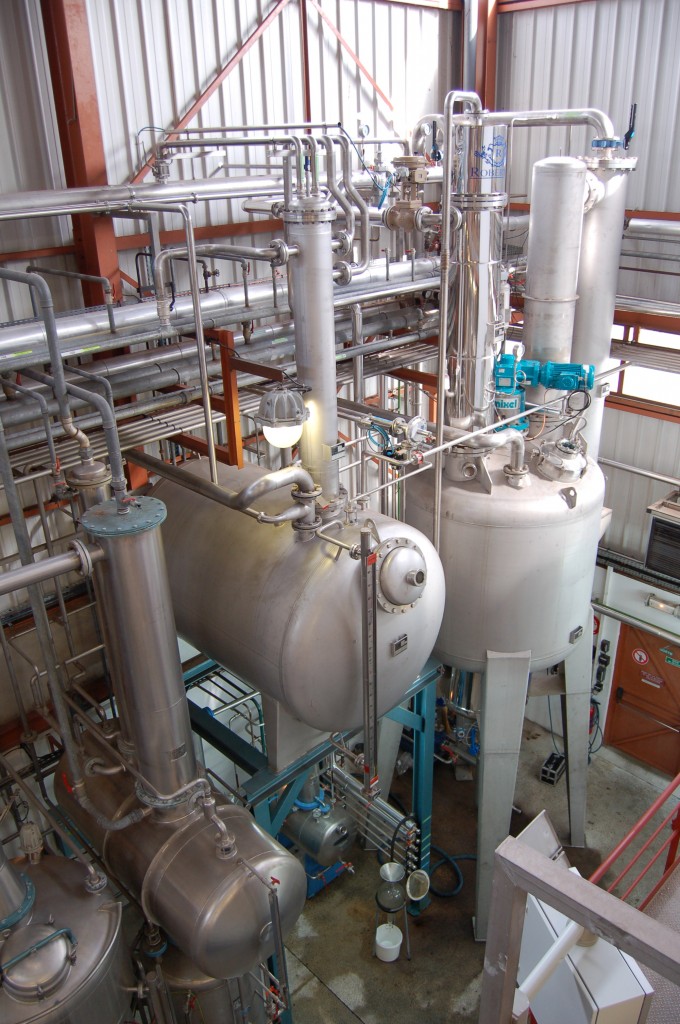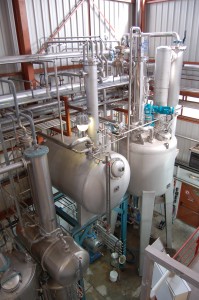 These new-generation extractors (EF2) take the form of a single unit able to perform extraction with agitation, pressure filtering of the extract and vacuum drying of the residue. Agitation by means of a hydraulically-driven mobile that rises and falls with rotation in both directions reduces the time required for extraction or the number of cycles required for full processing of the raw material.
The EF2 thus guarantees a high level of productivity and complete protection of the environment.
The fully-opening filtering bottom with bayonet closure provides a large filtering surface and fast unloading of residue.
The body and bottom of the extractor are heated so as to dry the residue.
Integration of all these functions into one unit ensures very high productivity.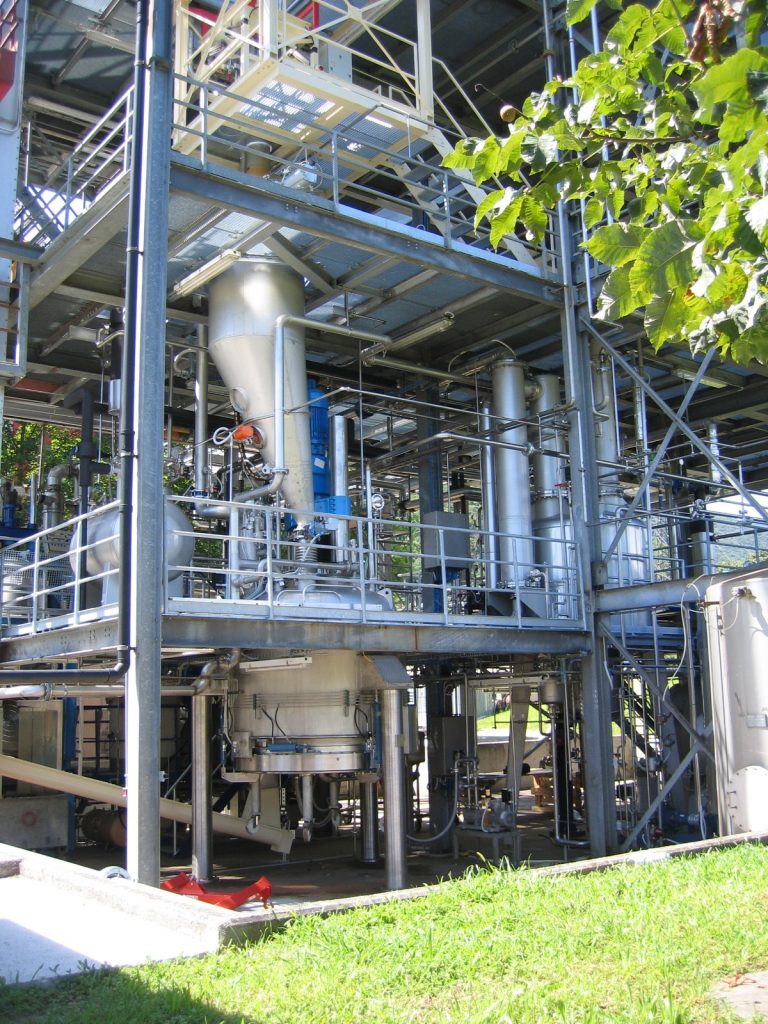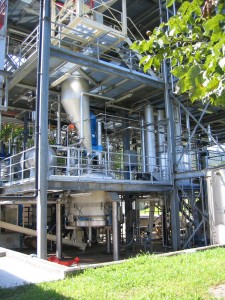 These extractors are integrated into complete units allowing filtration of the extract, solvent evaporation and final concentration of the extract under reduced pressure. Some concentrated extracts or "concretes" can be transformed into "absolutes" in specific units.
These units for transformation of "concretes" into "absolutes" comprise a heated and cooled extractor with agitation, a cooled vacuum filter and a vacuum concentrator.
A specialist in solid-liquid extraction since it was founded, the Tournaire Group continues to perfect its products so as to offer clients a complete range of extractors for all types of raw materials.
Types of extractor:
Stationary extractor designed for large-particle-size materials

Floating filter extractor designed for gums and resins

Filtering bottom extractor designed for small-particle-size materials. These devices are incorporated into complete units to ensure:

Evaporation of the miscella
Concentration of the extract
Removal of solvent from residues
Treatment of exhausts to recover VOCs (volatile organic compounds).
Tournaire Group's Equipment  Division performs all the engineering operations for these units :
Process definition
Civil engineering
Energies
Utilities
Process planning
Automation and supervision
Before shipping and installation on client premises a complete series of tests is performed in our laboratories to guarantee correct start-up and performance of the equipment.
Discover and download the extraction brochure by clicking here (EN.pdf)
More information? An appointment ? Click here