Distillation equipment & Materials for distillation
Tournaire manufactures a full range of batch distillation and hydro-distillation units working under pressure or at atmospheric pressure.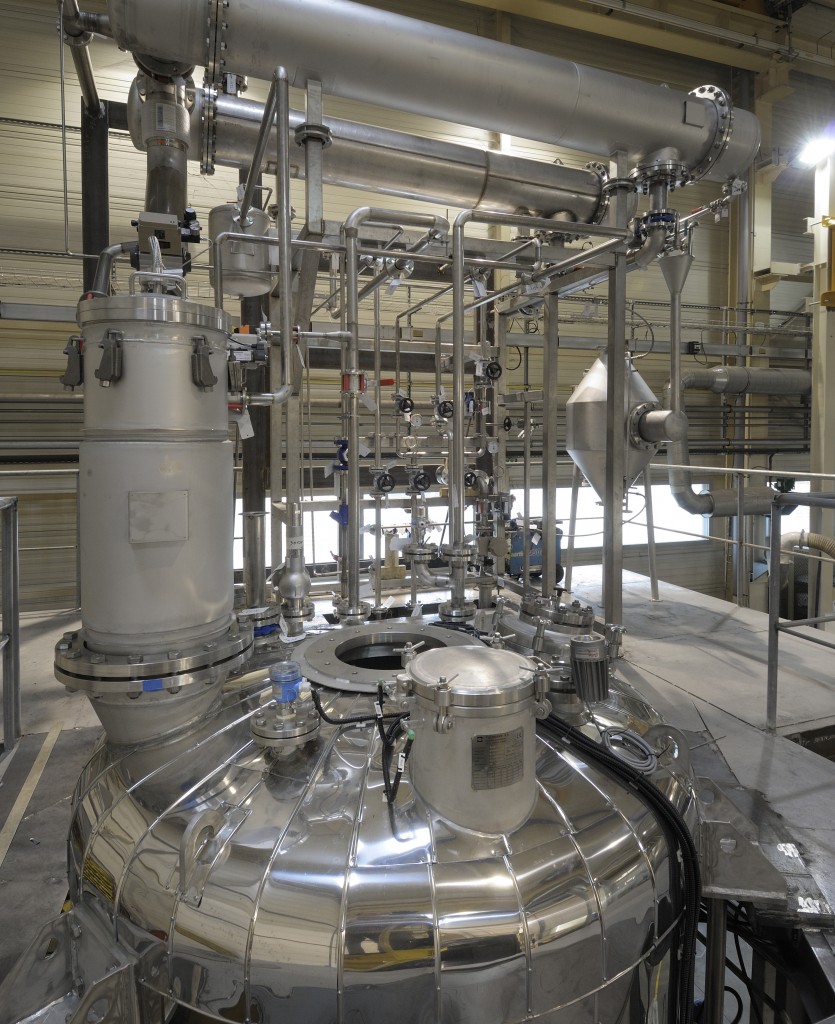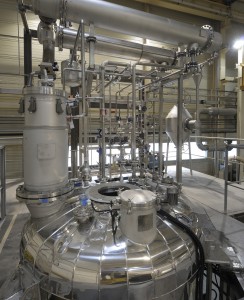 The extraction of essential oils by steam distillation was the starting point for the creation of the Tournaire company, which has continued to improve its product offering ever since. Tournaire's Equipment Division today offers the widest and most effective range on the market and supports clients in all their projects, from upstream pre-design phases through to the commissioning of units capable of processing several tens of tonnes per day.
Because all raw materials have their own specific characteristics, Tournaire Equipment proposes a range of different types of equipment, each perfectly optimized.
Units are designed, for example, to work at atmospheric pressure or under pressures up to 2.5 bars. While atmospheric-pressure distillation is appropriate in many cases, distillation under pressure makes it possible to process more difficult raw materials (wood, roots, etc.), while guaranteeing savings of both time and energy.                
Similarly, distillation can be performed with direct steam injection at the base of the unit, while some raw materials are processed in the aqueous phase, with or without agitation.
Various loading/unloading systems for the raw material are possible, from a chain-driven grate at the bottom of the vessel to trays at several levels on a central shaft, or baskets. Additional equipment has been designed to facilitate handling while ensuring productivity and safety.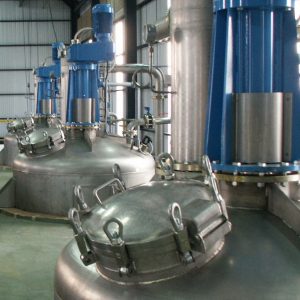 To allow fast, efficient loading and unloading, some equipment types, including pressurized units, have fully-opening hinged covers. For equipment under pressure, the cover is fitted with a secure quick-lock bayonet system to ensure safe opening and closing without loss of time. For some materials – such as gums – unloading is performed through a conical lateral outlet at the bottom of the unit.                                          
When the greatest possible flexibility is required, with no loss of productivity or quality, several options can be combined in the same unit to offer unmatched multi-functionality.
Finally, since high-performance distillation requires more than just a still, Tournaire Equipment designs and manufactures all the ancillary devices required, thereby guaranteeing that units will be perfectly optimized:
Multi-tube condensers, with large heat-exchange surface, for  vapor condensation and control of distillate outflow temperature.
Separators, or Florentine vases, make it possible to separate and collect mother liquor and essential oils as a continuous process. Several ranges and sizes are available, depending on oil density (light or heavy, or mixed, in this case with the use of coalescer filters) and speed of distillation.
Cohobation pump units, when this function is required.
Loading/discharge systems for raw materials: chain grate, stacked trays, baskets.
Depending on productivity requirements, loading capacity can range from a few dozen liters up to 10 m3.
Tournaire Equipment possesses unique experience in distillation, for dozens of different raw materials. Nevertheless, to ensure absolute certainty both qualitatively and quantitatively, tests can be performed on our pilot units.
More information? An appointment ? Click here
These units enable essential oils to be obtained from plants, branches, leaves, flowers, roots, rhizomes, bark, gum, resin or fruits.
Before shipping and installation on client premises a complete series of tests is performed in our laboratories to guarantee correct start-up and performance of the equipment.
Download the distillation brochure by clicking here (EN.pdf)
More information? An appointment ? Click here