Tournaire Group's Equipment Division offers a consultancy service to identify the most appropriate process solutions, whatever the client's needs may be, including ground-breaking solutions (pilots) corresponding to the specific problems of certain markets such as, for example, sub-critical water distillation.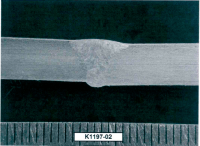 Periodic reviews to verify and validate design concepts ensure conformity of the equipment with specifications and the use intended by the client.
Welds of all parts subject to pressure are checked by X-ray.
Equipment items are verified by approved agencies and works tested before shipping for installation on the client's site.