Fields of application: extraction of raw materials of vegetable origin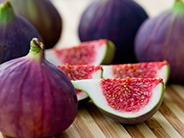 FLAVORS
The production of flavorings is at the heart of Tournaire Equipment's history. The company supports clients with a wide range of apparatus and units dedicated to the production and purification of natural extracts. Seeking to provide still more innovative and effective solutions, Tournaire Equipment's teams have, for almost two centuries now, been continually developed extraction technology. Our made-to-measure units with stirred extractors and filtering bottom and our vacuum concentrators with falling film or thin film technology therefore optimize yield and productivity while offering unmatched flexibility. More recently, aware of the constraints involved in the use of petrochemical solvents, the Equipment Division undertook the development of sub-critical water extraction technology. This undoubtedly heralds a new era, opening the way to new flavors and new production methods for applications that as yet remain unexplored. To help you develop your products our pilot unit is available for tests in our workshops. Familiar with the most severe environments, we naturally produce a range of equipment that is compliant with the most stringent regulations, in particular the ATEX 94/9 CE, Desp 97/23 CE and Machines 2006/42 CE Directives.
---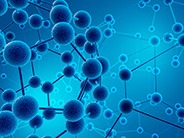 FINE CHEMISTRY
Tournaire's equipment range covers a large number of individual operations encountered in chemical engineering, in particular:
– The primary stages of synthesis/reaction, condensation and decantation;
– The intermediate stages of concentration, crystallization, evaporation or rectification;
– The finishing stages, filtration and drying. Equipment is designed for extremely severe operating conditions: repeated cycles of rise and fall of temperature, pressurization or vacuum, often in corrosive environments. They comply with applicable directives and regulations (ATEX 94/9 CE, DESP 97/23 CE, etc.)
---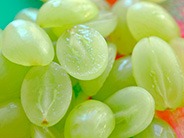 COSMETICS
Positioned well upstream in the value chain, the apparatus and units proposed by Tournaire's Equipment Division find many applications in the production of ingredients for the cosmetics industry. Having always been present in the made-to-measure sector, Tournaire can meet all demands, from the extraction and purification of ingredients through blending to filtering, drying etc.
---
PARFUMERY
Processing of raw materials from plant sources is a field in which Tournaire Group's Equipment Division possesses extensive experience. Steam distillation and extraction using volatile solvents are the processes most widely used for obtaining natural extracts. The Equipment Division has designed and developed specific high-performance systems that have proved their worth all over the world for many years for the extraction of essential, concrete and absolute oils, resinoids, oleoresins and many other types of extract. These extracts are then purified and decolorized, or they are used for the isolation of specific molecules by vacuum rectification or molecular distillation.
---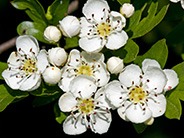 PHARMACEUTICALS
LThe pharmaceutical industry imposes the most stringent quality standards for all its products. Traceability and cleanability requirements are taken into account right from the start of a project so as to deliver equipment that is compliant with all standards, directives and specifications (BPF, CFR 211 cGMP, FDA, etc.) laid down in regulations. For this reason the equipment proposed by the Tournaire Group is in constant evolution, to keep abreast of ever-changing regulations and client needs. Equipment items are works-tested (FAT) and tested again on site (SAT) and the processes or systems are validated according to pre-established test protocols (QI, QO, QP).